1. The butt welding machine should be placed in a ventilated and dry place, and placed in a stable manner.
2. The butt welding machine should be stored in a special switch box, and the leakage protector should be reasonably matched, sensitive and reliable.
3. The butt welding machine, welding tongs, power cord and all joints must be connected reliably and well insulated. Overheating of the wiring is not allowed. The power terminal must not be exposed and should be wrapped with insulating tape.
4. Before using the butt welding machine, wipe off the dirt on the commutator and keep the commutator in good electrical contact.
5. Fire-fighting equipment shall be provided at the welding site.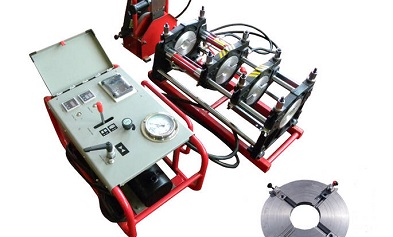 6. Check that there is no light leakage or damage to the welding mask. Welding personnel and auxiliary personnel should wear the prescribed protective equipment for labor protection.
7. The length of the primary side power cord of the butt welding machine shall not be greater than 5m, and the secondary side welding cable shall use a waterproof insulated rubber sheathed copper core soft cable, and the length shall not exceed 30M. If the wire is damp or broken, it should be replaced immediately.
8. Neither the wire nor the grounding wire of the butt welding machine should be placed on flammable and explosive objects or those with heat sources, and should not be connected to mechanical equipment or pipelines and building metal components or tracks.
9. The shell of the butt welding machine has the reliable protection zero line, and a protective cover should be set at the inlet and outlet.
10. The secondary side of the AC butt welding machine should be connected to zero line or grounded.
The above is all the content introduced for you, and I hope it will be helpful to you. If you want to know more, you can browse our official website, plaswelding.com. We will provide you with more professional information!